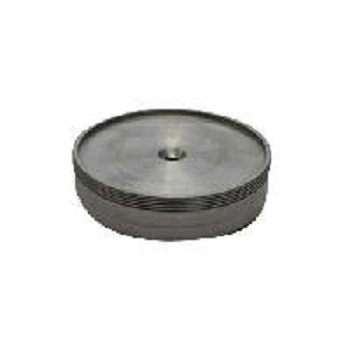 Fin Wheel Packaging Machines are directly a replacement for OEM machines. Now, it is extremely easy to manage the demands of the customers as per the requirements.
These days, when good packaging is an important concern for everyone, heat sealing machines are high in demand. Despite using the glues, tapes, sewing, and more different techniques of bonding, several industries are now making use of the heat sealing cutting edge equipment. When manufacturing merchandise using nylon or polyester fabrics with a thermoplastic coating which includes tents, tarpaulins, and awnings. These machines are helpful to give airtight and water-tight seals on the seams. With the plastic bags or pouches, you can use pressure or heat to bind the sheet to have a safe seal.
A Packaging Machine Fin Wheel having a plurality of radially supposedly opening pockets is rotatable indexed through discharging and loading positions. Every pocket made by a pair of stationary jaws gets an article and its covering at the loading point and creates the wrapper to a U-fold about the piece. Movable heat sealing jaws linked with each pair of stationary jaws have U-shaped sealing surfaces which connect unimportant portions of the wrapper apparently of the stationary jaws to figure a U-shaped fin seal about three sides of the package, a fourth side being created by the wrapper crease.
A jaw opening mechanism releases each set of sealing jaws as it comes with the discharging position, where the covered and sealed package is cast out. The jaw gap mechanism is even arranged to concurrently open all jaws in a closed position in answer to a predetermined state, which includes machine shut-down.
Based on the automatic micro-processor band sealing, these machines are designed to seal different thermoplastic stuff which includes polyurethane, polyethylene, polyvinylchloride, polypropylene, and other stuff such as foil, ribbon, and nylon. It is extremely easy to adjust the automated sealer to various angles.
Moreover, it is even easy to adjust the speed of the conveyor belt to different kinds of thicknesses. The machine possesses different kinds of features which include a speed regulator fan, power switch, temperature control system, printing wheel, etc. moreover, they are available in horizontal and vertical models which incorporate color printing, sealing, the permanent transmission of products with clean and dazzling patterns, color chooser and various technical features.
In selecting your top-of-the-line automatic heat sealing machines, it would be right for a supplier who has a desirable track record of reliable and durable machines. They need to render good and efficient training to the operators. It is important to become confident that they give adequate warranty, good technical support, and good parts when you need them. Fin Wheel Manufacturer in Vadodara is friendly and can help you in improving the business operations if you invest and fix the right ones!
The packaging machine fin wheels are precisely engineered to match the speeds for a spontaneous film web control. They can be easily personalized as per the required features shared by the customers and clients. The sealing profiles are planned and dedicated particularly for the film kind to make sure about the outstanding seal integrity.